【Live】Toram Online|Let's Tackle "Zelbuse" from the Chapter 8 Story Mission! #626
---
Due to current connection failures, today's Toram Live stream (Japanese and English) has been cancelled.
We apologize for the inconvenience caused at this time.
---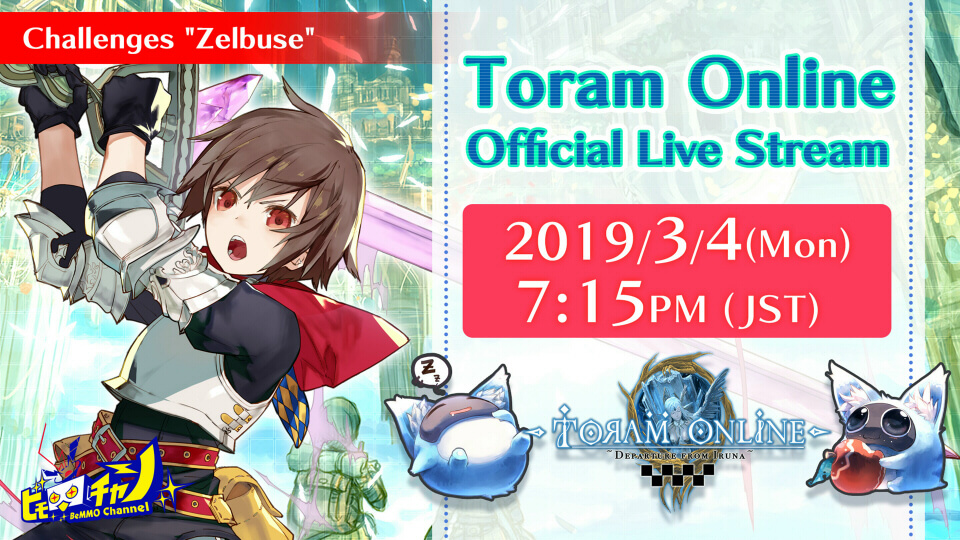 3/4 (Mon) 7:15 PM (JST/GMT+9) is the Toram Online Official Live Stream of Bemmo Channel!
What we're doing today!
・Let's tackle "Zelbuse" from the Chapter 8 story mission!
 Challenging Zelbuse in Ruins of Mt. Mithurna: Open Air☆
 *If you want to fight with us, please proceed through the chapter 8 story mission, or the boss will not appear.
・Let's Visit Your Land!
 GM:Sarah wants to come visit one player's Land!
[In this program, foreign MC Sarah learns to Toram.]
[The data used in production is borrowed from the development team.]
Join our party, and let's play together!
URL
Watch on YoutubeLive!
Featuring
Sarah(Bemmo Channel Toram English MC)