Latest Update Info&Special Giftouts! Watch Toram Live on January 24th!!
---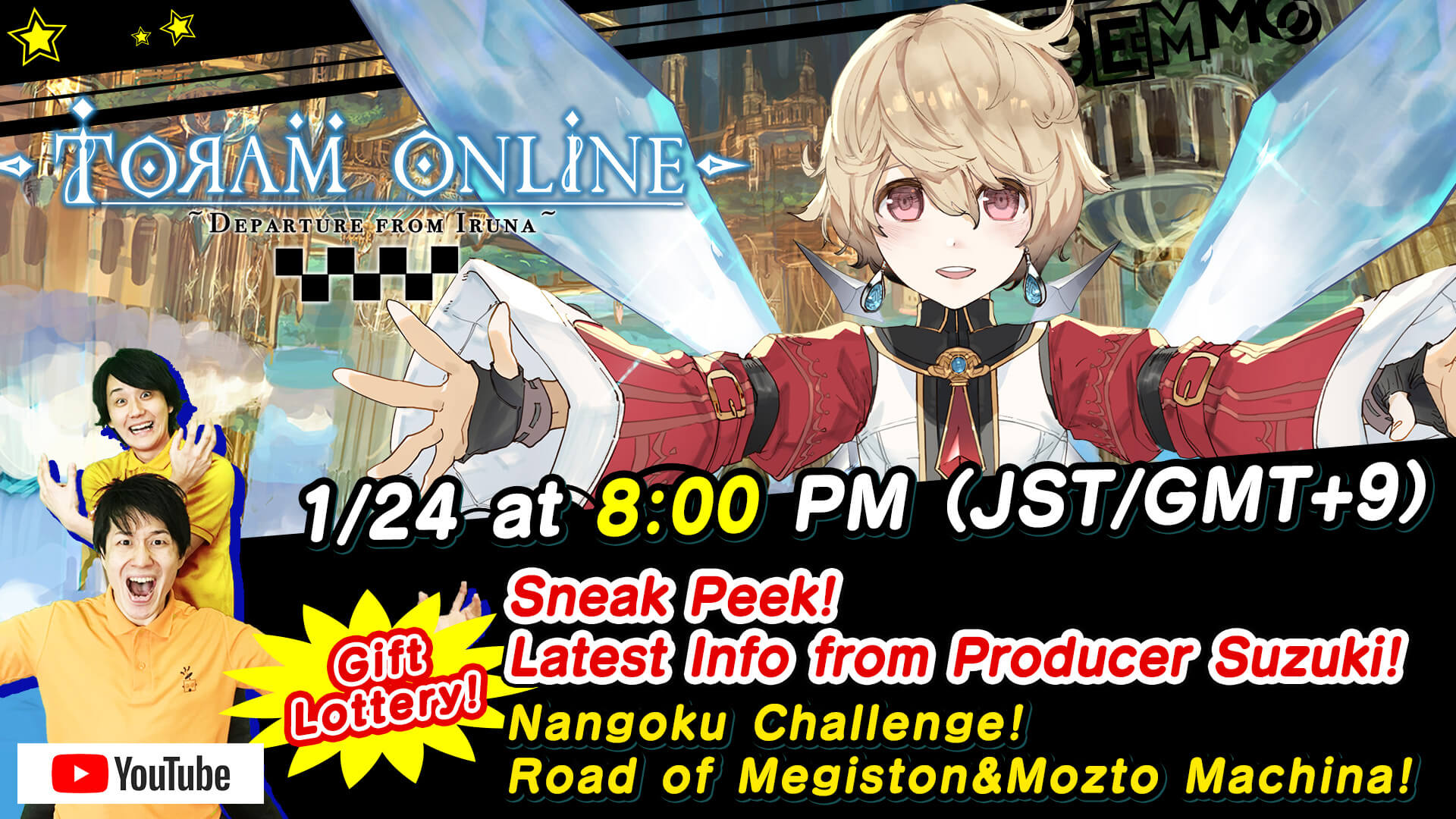 Watch BeMMO Channel on Wednesday!
Toram Online Live starts on January 24th at 8:00 PM (JST/GMT+9) with the latest update info and programs with special giftouts!
Live Program Web Pages
Watch on YoutubeLive!
*You can watch the live in high definition!
If you can't go to the website via the link, please tap the following link.
YoutubeLive Program Web Page
---
Schedule: January 24th (Wed), 2018 at 8:00 PM (JST/GMT+9)
MC: Nangoku Vacance (SHOCHIKU GEINO)
Cast: Toram Online Producer Suzuki
---
Live Contents
Win Out! 2nd Road of Megiston!
Aim the Fastest! Time Attack on "Mozto Machina"!
*Must See* Latest Info from Producer Suzuki!