[EDIT:12/6 3:30 PM(JST)]Merry Early Christmas! Xmas Event 2018 is NOW ON!!
---

Xmas Season has arrived a little earlier in Toram World after the maintenance on 11/29/2018.
Presenting lots of fun elements including limited-edition quests and recipes, as well as events where gifts are delivered daily to your Xmas Stockings by Santa Claus!
[EDIT:12/6 3:30 PM(JST)]Event Period
From: After the maintenance on 11/29/2018
Until:
Before the maintenance on 12/27/2018
December 27th at 5:00 AM
*Limited-time recipes will be available until 01/10/2019 before the maintenance.
Limited-time Maps "Frozen Navida City" and "Navida's Relics" released!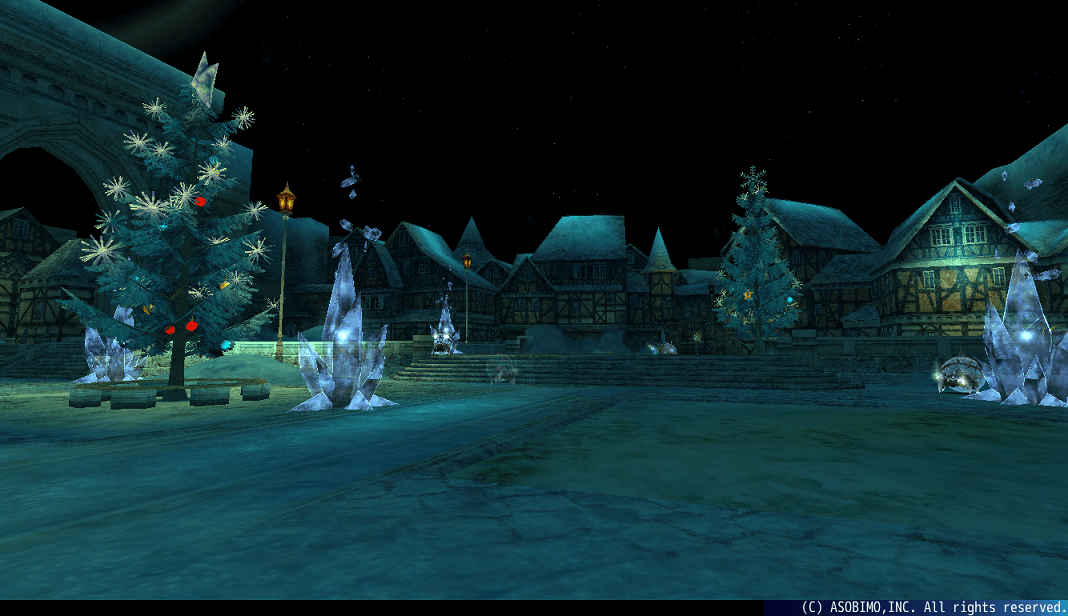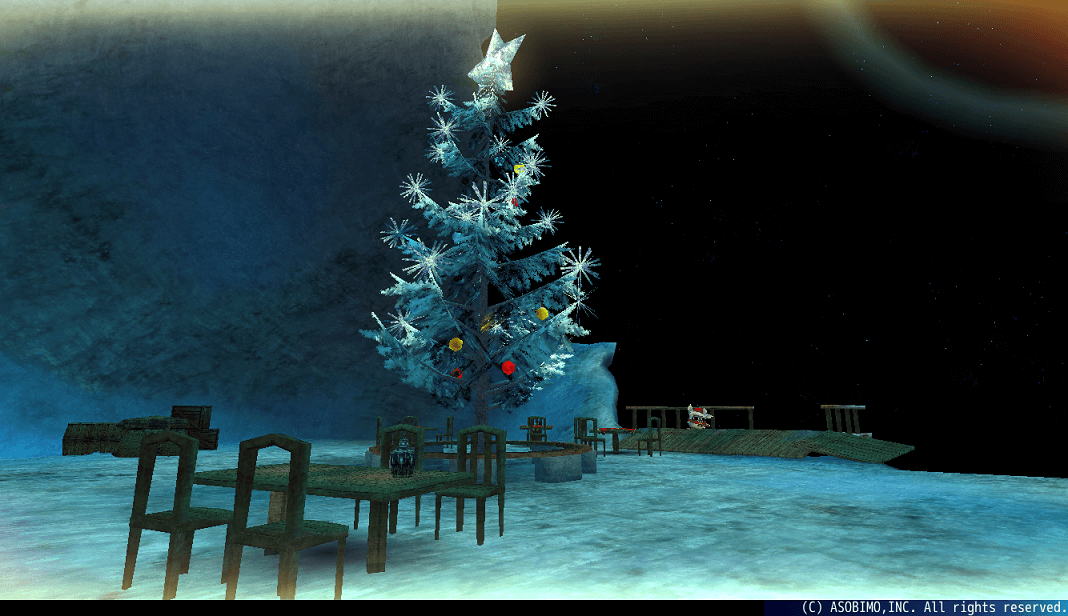 In addition to "Navida's Relics" from the previous Xmas Event, "Frozen Navida City" with its symbolic cityscape of piling snow will be released!
Navida's Relics can be accessed from the wormhole at "Sofya City", "El Scaro", "Hora Diomedea" and "Polde Ice Valley" during the event period.
Also, the wormhole to "Frozen Navida City" is at "Navida's Relics".
We hope you can enjoy the Xmas Event to the fullest at the limited-edition Xmas-themed maps!
*You can access Polde Ice Valley from Navida's Relics by completing the Xmas quests.
*"Polde Ice Valley" and "Fort Solfini" are not event-limited maps.
You can freely explore the maps event after the event ends.
*The content of "Fort Solfini" after the Xmas Event ends will be the same as that in "Difficulty: Lv70-90".
Special Gift Event! Let's Hang Xmas Stockings on the Trees!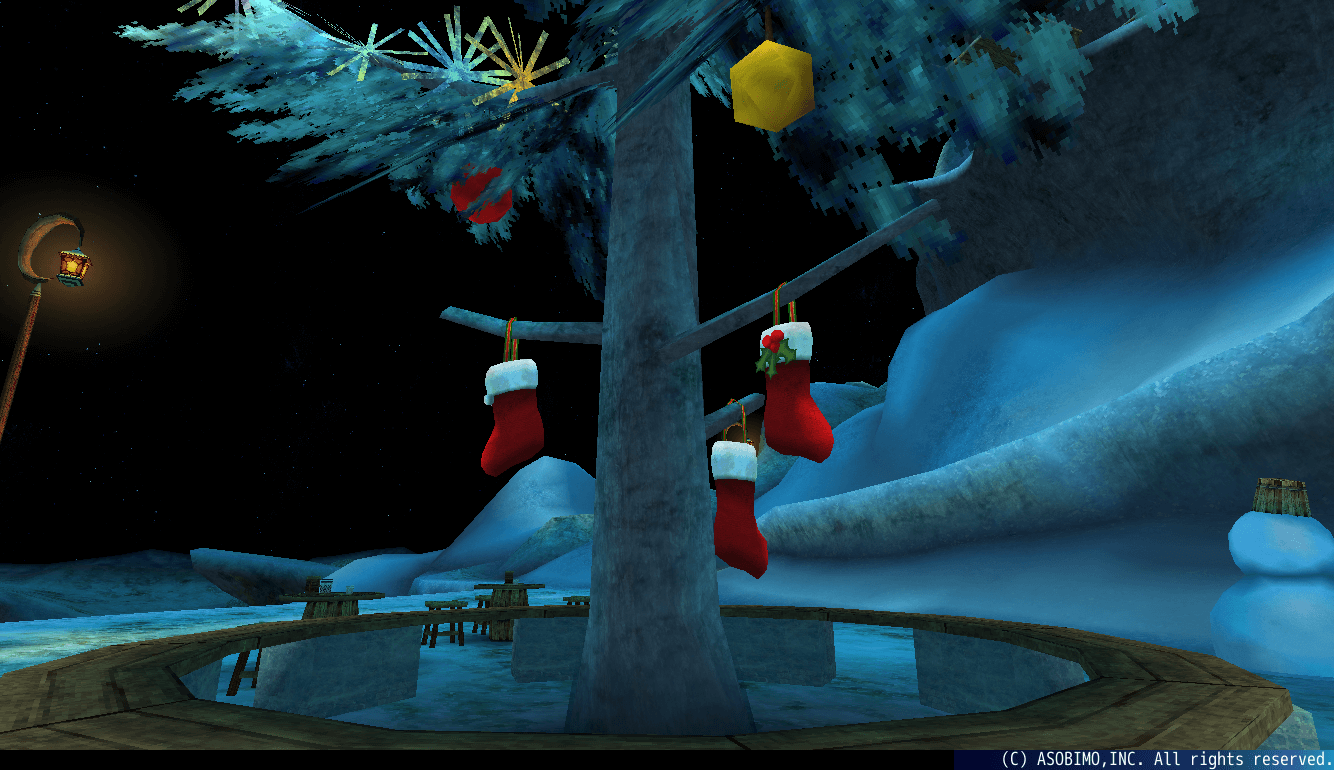 You can hang up to 5 "Xmas Stockings",which you can get from the Xmas quests, on the 2 fir trees in Navida's Relics.
If you hang a stocking by 4:59 AM (JST/GMT+9), you will find a gift in it at 5:00 AM (JST/GMT+9).
Also, you can get special gifts after every certain number of times you hang the stockings. So, let's hang them every day!
*The gifts will be delivered into the stockings hung by 12/27/2018 at 4:59 AM (JST/GMT+9)
 Please note that the gifts will not be delivered into the stockings hung after the time above.
*You cannot hang stockings on the Xmas trees in Frozen Navida City.
Xmas Stocking Gifts
You can get the following items by hanging Xmas Stockings.
Try your best to hang 100 stockings in total and get all the gifts!
1st: Fermented Revita x99
5th: Life Potion x3
10th: Santa Suit x1
20th: Orb Shard x25
30th: Revive Droplet x10
40th: Fairy Sewing Tool x10
50th: Orb Shard x25
60th: Teleport Ticket x20
70th: Triel's Book x1
80th: Avatar Ticket x3
90th: Extraction Crysta x1
100th: Book of Oblivion x1
Xmas Limited Quests Released! Save Nicola and friends!

You can play the special stories with the members of the caravan and the Xmas knights that bring back nostalgia at the special map "Navida's Relics".
Enjoy your adventure with them in a map full of Xmas sensation!
*The quests will be unlocked one after another by clearing the quests unlocked after completing "The Unknown Place and Offerings".
*The status of the quests will stay as "CLEARED" if you had cleared them before during the Xmas Event held in the previous years.
*All monsters will drop "Xmas Star" at a certain rate during the event period.
*During the selection of difficulty level in certain quests, you will move to a different map if you select a different difficulty from that of your party members.
 Please confirm the difficulty you choose before the challenge when playing in a party.
Xmas Event-Limited Emblems! Play every day and Get Items!
3 special emblems will be available during the event period.
Play the game every day and get many interesting items!
・Xmas Login Bonus
Condition: Log into game
Reward: Xmas Star x1
・Xmas Quest Bonus
Condition: Complete 9 quests
Reward: Ticket Piece x10
・Xmas Ticket Bonus
Condition: Any 30-Day Ticket is in effect
Reward: Noel Diamond x1
    Snow Doll x1
    Snow Cookie x1
*Noel Diamond, Snow Doll and Snow Cookie are material items for Xmas Event-limited recipes.
Tons of Xmas Limited Equipment! Enjoy Xmas sensation with the limited-edition equipment!!

Lots of items perfect for Xmas have been added! Create them at the blacksmith!
These extremely unique items will absolutely help stoke up Xmas excitement! Make sure to check them out!
Guild Bar in Winter Mood! Limited-time Rearrangement!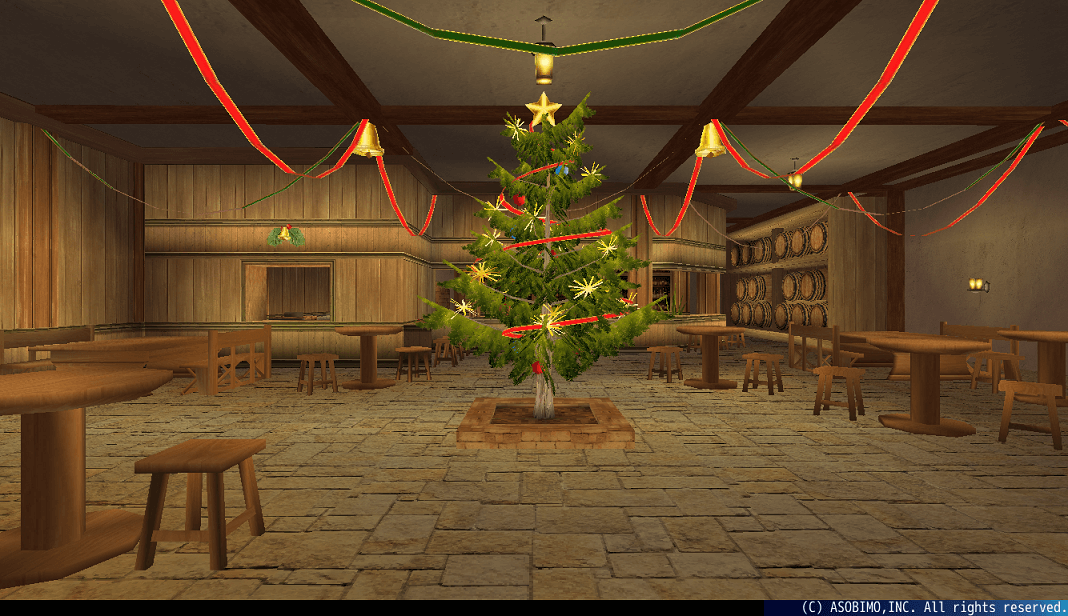 There will be a decorated Xmas tree and Xmas like interiors in Guild Bar during the event period.
Spend as much time as you wish with your members at the Guild Bar that is different from the usual one.
*You can go to Guild Bar from Menu > Community > Guild > Go to Guild Bar when the guild reaches Lv10.
---
[EDIT:12/6 3:30 PM(JST)]
- The event period has been changed.