Toram Online|Challenging Seele Zauga (Hard) #747
---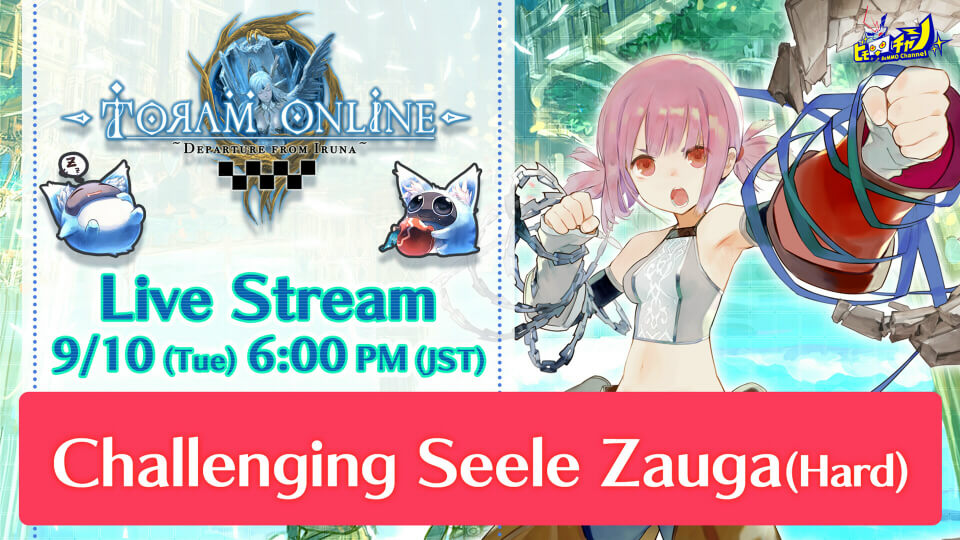 9/10 (Tue) 6:00 PM (JST/GMT+9) is the Toram Online Official Live Stream of Bemmo Channel!
What we're doing today!
- Let's challenge Seele Zauga!
 This time we will be challenging Seele Zauga, boss monster from Chapter 8 in "Hard" mode.
 Let's make a party and fight her together!
- Let's Visit Your Land!
 GM:Sarah wants to come visit one player's Land!
 We'll be picking a volunteer from Mubia's Synthesist Shop in Sofya City.
 If you are selected, please change your Land settings to "Public".
[In this program, foreign MC Sarah learns to Toram.]
[The data used in production is borrowed from the development team.]
Join our party, and let's play together!
Apply to Join the Live Stream Party
①When you see "Looking for Party Members" in the chat, tap the name.
②Tap "Send a Party Request" from the list on the right.
③Once you have applied, it will be displayed in the chat.
Check out this link for more details!
Tweet
Featuring
Sarah(Bemmo Channel Toram English MC)
*Please note that stream content and featured moderators are subject to change without notice.
URL
Watch on YoutubeLive!