[Maintenance Completed] June Bride Event!
---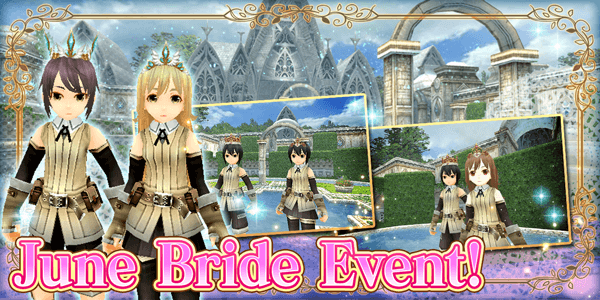 Event Period
From:06/11/2020 at After the maintenance
Until:07/3/2020 at 5:00 AM (JST/GMT+9)
If you defeat bosses with 2 or more players in a party regardless of gender, you can get the limited treasure boxes: "Groom Box" and "Bride Box".
The contents of the treasure boxes are different, and you will get various items at random.
Among the items you can get, June Bride Limited Equipment are designed for grooms and brides!
Moreover, if you trade "Marriage Gift (Empty)" or "Toss Bouquet" with another adventurer during the June Bride Event, the item will become untradable and the "Selling Price" as well as the "Material Points" will change.
Also, special buff bonus: "EXP Gain +20%" is applied to the parties with 2 ore more players regardless of gender.
Take this opportunity to communicate with each other and level up your characters!
NOTE
*Only male characters can get "Groom Box", and female characters can get "Bride Box".
*Please note that "Groom Box" and "Bride Box" cannot be obtained from certain boss monsters.
*"Groom Box" and "Bride Box" will be removed through the maintenance held on 07/9/2020.
*Mercenaries, partners and pets are not counted as party members.
2 Types of High Difficulty Boss Monster Battle Reinstated!
After the maintenance on 6/11/2020, 2 types of limited battle against high difficulty boss monster have been reinstated.
Event Period
From: 06/11/2020 after the maintenance
Until: 07/09/2020 before the maintenance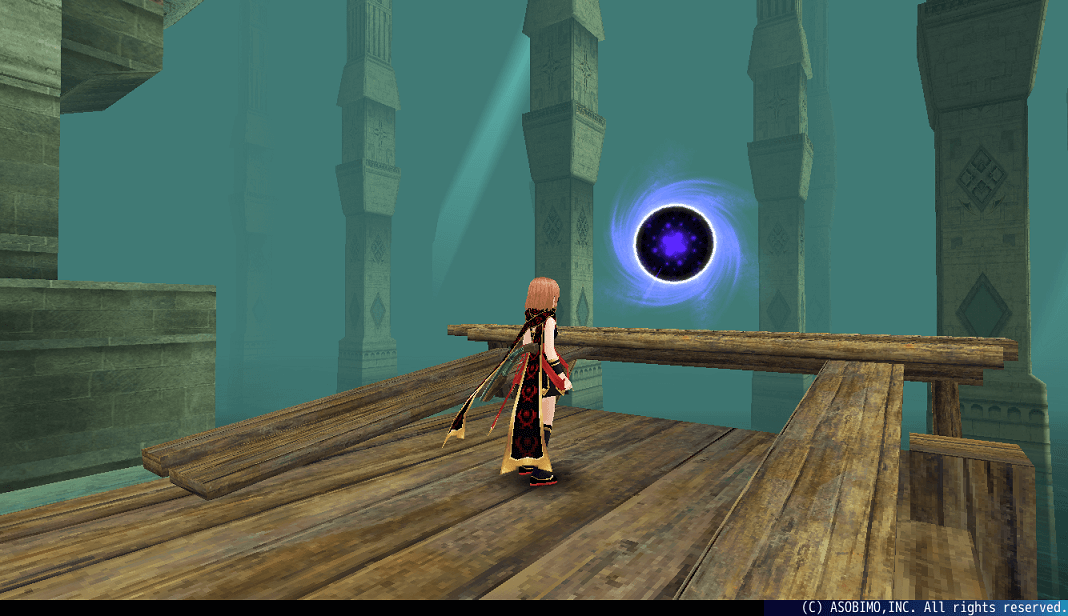 You can challenge them from the wormhole that appears in "Hora Diomedea".
| Gespenst | Maton Sword |
| --- | --- |
| Select Lv175 from the wormhole | Select Lv205 from the wormhole |
There are also precious items that you can only get here, so make sure that you try to challenge it with your friends and guild members!
Please refer to the following for other maintenance contents.
Maintenance Details
- The prizes for Toram Live Streaming have been sent.
The following issues will be fixed.
- Players cannot move while sheathing katana properly.