[Maintenance Completed] High Difficulty Battle Event Reinstated
---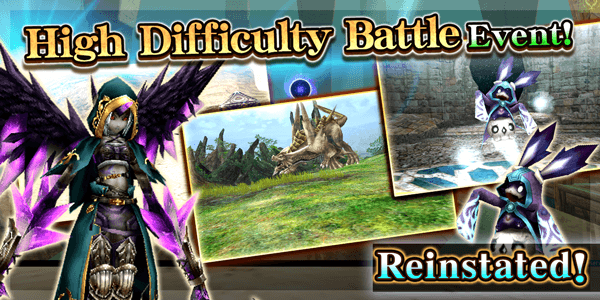 After the maintenance on 8/27/2020, 3 types of limited battle against high difficulty boss monster have been reinstated.
Event Period
From: 08/27/2020 after the maintenance
Until: 09/24/2020 before the maintenance
You can challenge it from the wormholes appearing in the following maps.
| Map | Boss |
| --- | --- |
| Gravel Terrace | Goldoon |
| Hora Diomedea | Usasama the Necromancer |
| Hora Diomedea | Volgagon |
There are also precious items that you can only get here, so make sure that you try to challenge it with your friends and guild members!
Please refer to the following for other maintenance contents.
Maintenance Details
- Replacement of server equipment
As the compensation for this issue, we would like to send the following items to all the customers.
They will be automatically sent to your accounts, so please check them from Menu > Community > Mailbox > Present.
Compensation Details
- Tenert's Book IV × 1
- Ticket Piece x 300
Available Period
From:After the maintenance on August 27th
Until:August 29th 2020 at 11:59 PM (JST/GMT+9)
*Only players who start playing the game by August 27th 10:00 AM (JST/ GMT+9) can receive the item.
---
The addition of Your Land Event.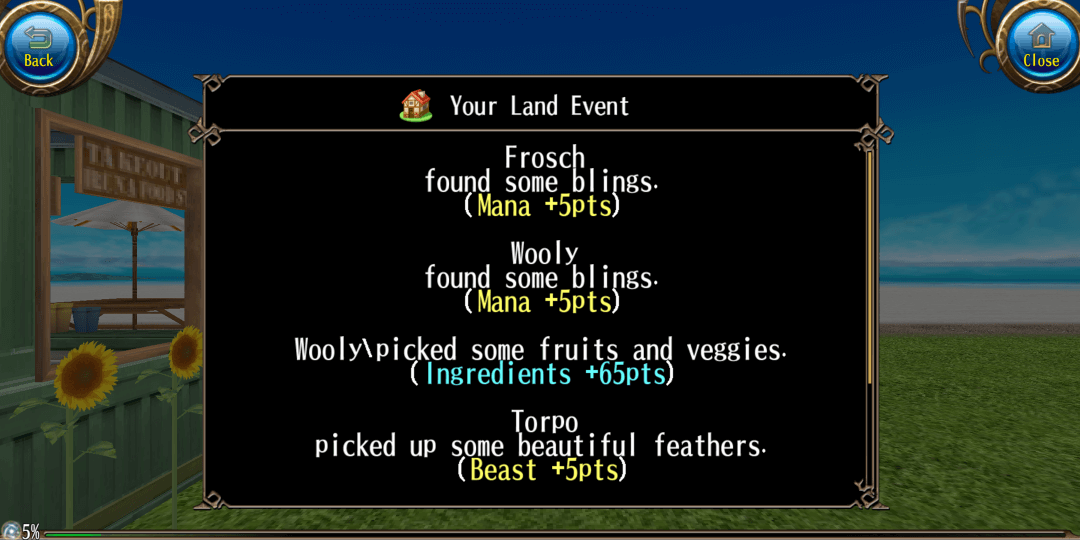 When revisiting Your Land after leaving it for some time, the pets you let out may give you Material Points or Ingredient Points depending on their affinity level and stats.
- The end of the 5th Anniversary Event.
*The 5th Anniversary Limited Recipes will be available until 09/10/2020 before the maintenance.
- Warp & Battle Campaign ended.
- The prizes for Toram Live Streaming have been sent.
The following improvements have been applied.
- The addition of "Ask to be on Standby" option to the guild staff menu in a normal map.
The settings of the guild staff that is following you in a normal map can be changed.
*You will still get "Healing Support" and "Watch Surroundings" effect even when the setting is changed to "Ask to be on Standby".
The following issues have been fixed.
- Under certain conditions, multiple refinements take place when refining equipment.
- Unintended behavior of the boss monster "Adaro".
- Minor bug fixes