[EDIT:12/19 12:15 PM]Merry Xmas 1 Month Ahead! Enjoy Xmas Event 2016!!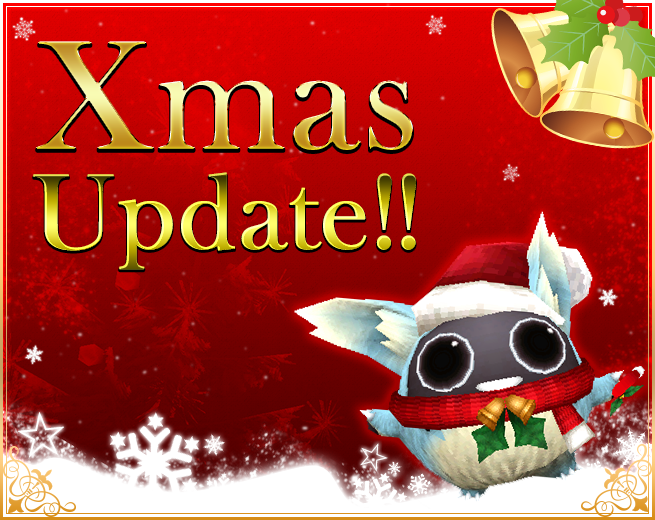 Thank you for playing Toram Online.
Xmas has already come to Toram Online!
Hang the stockings on the Xmas trees and you'll get gifts next morning.
Of course, there will be new Xmas quests, event-limited recipes, and more to enjoy!
Event Period
From: November 24th after the maintenance
Until: December 27th before the maintenance
[EDIT:11/28 1:00 PM]Xmas Event Map: "Navida's Relics" is back!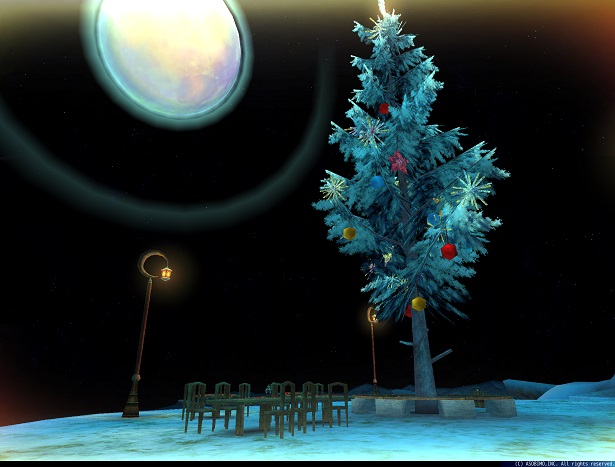 The snowy landscape under the night sky, "Navida's Relics" is now open.
You can go to the wormhole in "Sofya City", "El Scaro" and "Polde Ice Valley".
Fully enjoy Xmas atmosphere at "Navida's Relics"!
*You can go to Polde Ice Valley from Navida's Relics by proceeding the Xmas quests.
*"Polde Ice Valley" and "Fort Solfini" are not event-limited maps.
 You can explore these maps after the Xmas Event.
*The recommended levels of entering "Fort Solfini" after the Xmas Event will be "Lv70 - Lv90".
[EDIT:12/19 12:15 PM]
Hang Stockings on the Fir Trees! Special Gift Event!
You can hang up to 5 "Santa Stockings", which can be obtained from Xmas quests, on the fir trees at Navida's Relics.
If you hang them before 4:59 AM (JST/GMT+9), you'll find gifts in them after 5:00 AM (JST/GMT+9) on the same day.
If you hang the stockings certain number of times, you will get special gifts!
Hang them on the trees everyday to get them!
*The gifts will be delivered to the stockings hung by December 27th at 4:59 AM (JST/GMT+9).
Please note that the gifts will not be sent to the stockings hung after the date and time above.
[EDIT:11/28 1:00 PM]Reward for Hanging Santa Stockings
The following items will be gifted by hanging Santa Stockings.
Hang 140 Santa Stockings and get all the rewards!
1st: Revita (Gift) x99
5th: Life Potion x1
10th: Orb Shard x30
20th: Santa Suit x1
40th: Avatar Ticket x1
60th: Insurance Ticket (100%) x1
80th: Avatar Ticket x2
100th: Smith's Hammer x1
120th: Avatar Ticket x3
140th: Book of Oblivion x1
Help Out Nicola! Challenge Xmas Limited Quests!
New stories added to Xmas quests at Navida's Relics!
Give your hand to Nicola and other people!
*Even if you have completed all the quests for Xmas 2015 last year, you need to complete the quests again.
*All the monsters will drop "Xmas Star" during the event period.
*The quests for Xmas will be added in future update.
*If party members select different difficulties in certain quests, they will move to different maps.
Please make sure that all the party members are selecting the same difficulty.
*You can challenge the Xmas quests any number of times.
Log in Everyday and Get Reward!
Xmas Event-Limited Emblems!!
3 special emblems will be available during the event period.
Don't forget to log in the game to get the special rewards!
・Xmas Login Bonus
Condition: Log in the game during the event period.
Reward: Xmas Star x1
・Xmas Quest Bonus
Condition: Complete 9 quests during the event period.
Reward: Ticket Piece x12
・Xmas Ticket Bonus
Condition: A 30-Day Ticket is in effect.
Reward: Snow Doll x1
Variety of Xmas Limited Equipment!
Enjoy Xmas with the New Recipes!!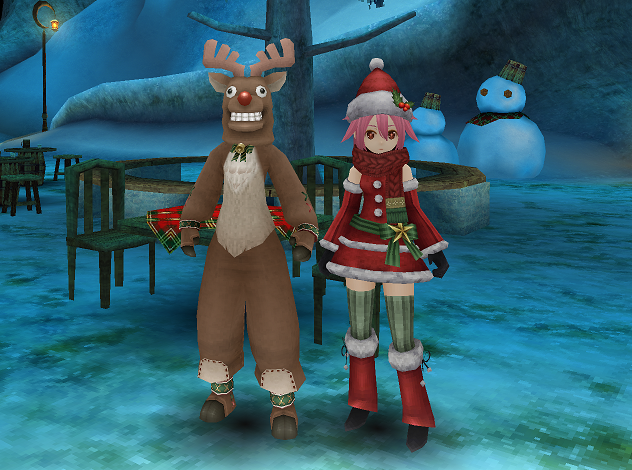 Lots of item recipes for Xmas have been added!
They are all unique and enjoyable items! Check them out!
Rearrangement for Guild Bar! Winter Has Come!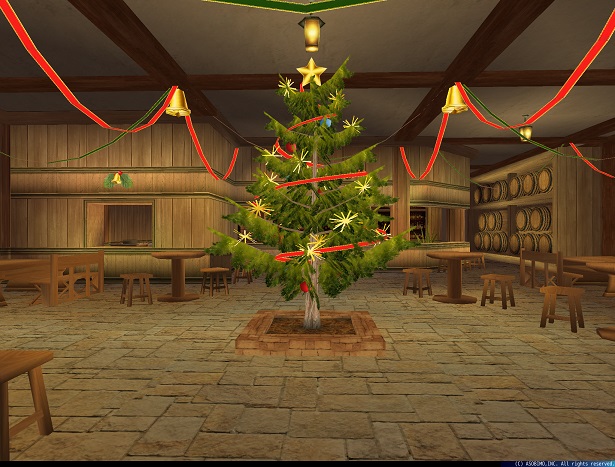 There will be a decorated Xmas tree and Xmas like interiors in Guild Bar!
Enjoy your time with guild members in a bit different Guild Bar.
*You can go to Guild Bar from Menu > Community > Guild > Guild Bar when the guild reaches Lv10.