Special Giftouts! Watch Toram Online Official Live on 11/14!!
---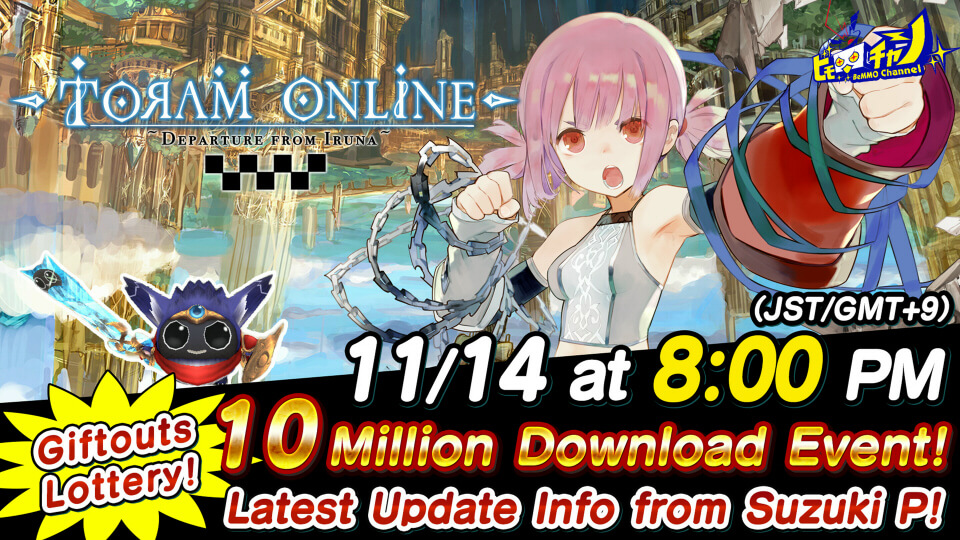 Watch BeMMO Channel on Wednesday!
Toram Online Live starts on November 14th at 8:00 PM (JST/GMT+9) with the latest update info and programs with special giftouts!
Live Program Web Pages
Watch on YoutubeLive!
*You can watch the live in high definition!
---
Schedule: November 14th (Wed), 2018 at 8:00 PM (JST/GMT+9)
MC: Nangoku Vacance (SHOCHIKU GEINO)
Cast: Toram Online Producer Suzuki
*The live is broadcast in Japanese language only.