[Maintenance Completed] June Bride Event!
---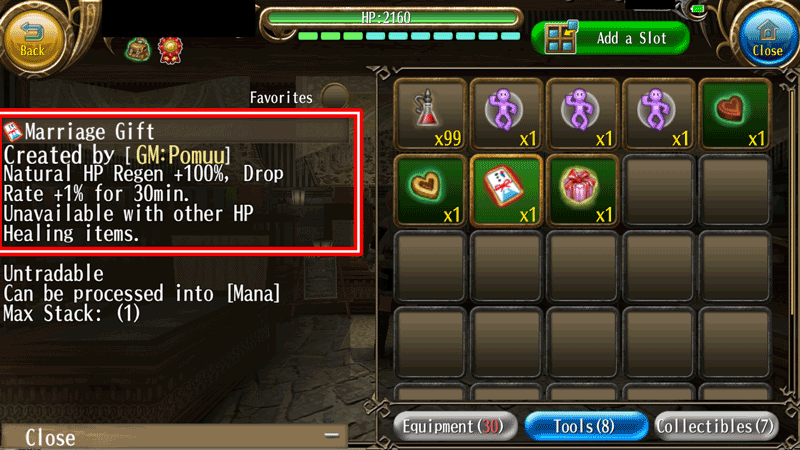 The "June Bride" event allows you to join forces and trade with your close friends or guild members, thus improving interaction and helping you to build and develop your character.
Please refer to "
this news
" for more details.
June Bride Event Period
From: 06/10/2021 after maintenance
Until: 07/02/2021 5:00 AM (JST/GMT+9)
---
Photo Contest in Celebration of the June Bride Event!!
This time we will be accepting entries in 2 categories, namely the "Screenshot Category" and the "Illustration Category".
"Wedding" is the theme of the contest
, so please submit your masterpiece by tweeting it with
hashtag #ToramWedding and #Screenshot" if you are submitting a screenshot or #Illustration
if you are submitting an illustration.
There will be prizes for 10 winners whose masterpieces get selected! The selected works will be showcased with commentaries on our official website and in-app announcement!
We hope to receive as many entries as possible!
Please refer to "
this news
" for more details.
Contest Schedule
Entry Period: Thursday, 06/10/2021 6:00 PM (JST/ GMT+9) ~ Thursday, 06/24/2021 6:00 PM (JST/ GMT+9)
Winners Announcement: Late June, 2021
Prize Delivery: Early July, 2021
Please refer to the following for other maintenance contents.
Maintenance Details
・New furniture for Your Land added.
* Please check the new furniture from Menu > House Management > Manage Furniture > HOT after changing to Edit Mode.
The following improvements have been applied.
The following content will be fixed by restarting the app after 6/3 2:00 PM (JST/ GMT+9).
・Adjustment to the field boss "Trocostida".
We apologize for the late announcement.
The following issues have been fixed.
・A bug causing boss monsters to behave in an unintended manner under certain conditions.
・Minor bug fixes