[EDIT][Maintenance Completed] Major Update with New Story Missions & New Maps!
---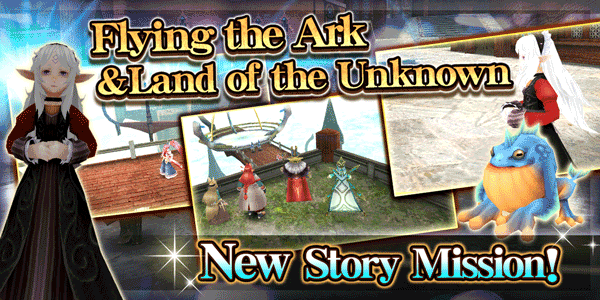 Through this maintenance, Chapter 11's latest story missions, "Flying the Ark" and "Land of the Unknown", have been added.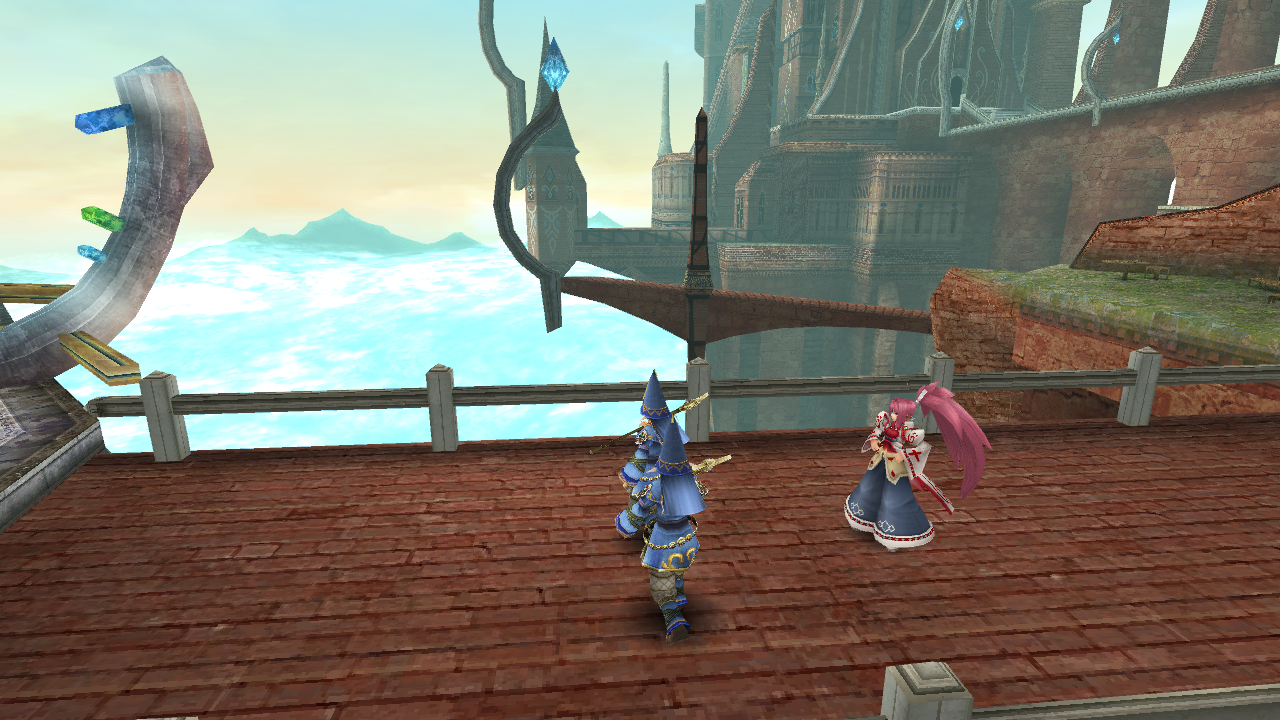 The latest mission "Flying the Ark" begins from "
El Scaro
".
Furthermore, "Manna Waterfront" and "Noisy Woodland" and "Fugitive Lake Swamp", the new maps in which the story mission is set, have also been released.
Enjoy the new adventure tale being unfolded in the new maps!
Please refer to the following for other maintenance contents.
Maintenance Details
・ The addition of new recipes.
・LvCap 230 Released.
・World Treasure will be added to some maps where the story mission of Chapter 10 takes place.
What's World Treasure?(

Tap for details.

)


World Treasure is a system that is available after completing the Story Mission: "The Merchant Girl".
You need a special key called the "Metamo Key" to open a treasure box.

You can stock up to 10 keys and 1 key will be restored every 6 hours. You can also restore the keys with special Orb items.
Also, you can get the keys with special Orb items.
Travel around the world and get lots of treasures!

*"Lost Item Points" are flickering spots on maps where you can get items regardless of your main story progress or the number of keys left.
*World Treasure is not a time-limited event or feature.
・Free Skill & Stats Resets are no longer available.
The following improvements have been applied.
・Adjustment to battle system (defense calculation).
・"Back to Town" option in certain boss battles becomes "Retreat".
・Adjustment to the maximum level limit of High Difficulty Boss Battle Event.
---
[EDIT:7/5 5:00 PM(JST)]
・The new high difficulty boss battle event has been adjusted so that players can bring a mercenary, partner or a pet into the battle.
The following issues have been fixed.
・World Map remains open if players teleport to Sofya City when logging in to the Guild Bar.
・ Improvement to the graphical effect of monsters' AoE.
・Correction to the description of Dreamy Arrow.
*Only the description is corrected, the stats remain unchanged.
・Minor bug fixes
*We are extremely sorry for the delay in delivering the presents from Over 12 Million DLs! Special Events.
Please kindly wait until we complete the delivery.
Your patience is greatly appreciated.